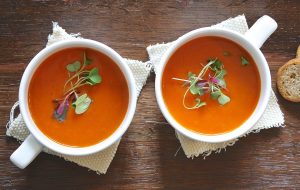 Digestion
Chinese medicine has promoted the importance of good digestion since its inception, thousands of years ago. Teja and Jacinda focus on digestion and metabolism in their approach to all internal conditions, because if you can't digest and metabolise well, even eating and drinking healthily will not make you feel better.
Common issues presenting in clinic are constipation, diarrhoea, nausea, vomiting, bloating, cramping and reflux. These are often grouped together and termed irritable bowel syndrome (IBS).
Often the what is or isn't happening in the stomach leads to many other health concerns. We need to make sure that your diet, fluids, sleep, exercise and stress levels are all investigated thoroughly.